Rhythmic Gymnastics Shoes
High-quality rhythmic gymnastics shoes are an essential part of every gymnast's training equipment. A wide selection of toe shoes or half shoes to complete the look of a young athlete. Choose the best material: fabric, kersey (textile), lather and microfiber. If you cannot find what you are looking for, contact our managers today to discuss the details of your request and we will do our best to offer you the best solution!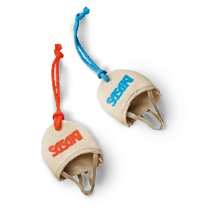 Miniature souvenirs look exactly like their real prototypes
舒适的排序的条件
除了单个订单,我们还提供集体和联合的
我们自己的定制讲习班
我们意识到订单的任何级别的复杂性和变化的感谢,以协调良好的工作,同时剪裁。
工作经验
According to our estimates, we have sewn about 56 160 unique leotards and dresses for 13 years of work.
低价格
We offer reasonable prices for two reasons. First, we manufacture products ourselves. Second, we take into account Ruble's exchange rate to foreign currency..
Amandah King:
November 07, 2012. oh my gosh we have them the leotards have arrived and oh my gosh they are so beautiful… Thank you so much for your extra art work and extra miles you put in for our girls they are going to look stunning we are very much very happy and they perfect the girls are scared to grow laugh out loud and when they do out grow them we adults have been ordered to frame them for the wall… Thank you Thank You Thank you - you guys are awesome and rock this world I will send a video of Aylahs routines and try for Hannahs too We have 8 hours driving to our first competition in Wellington New Zealand 9th June and our two are going to shine thanks we will keep in touch
See more happy customers...
分享你的故事
"I Know That I Will Hold Up In Competition".