DMC
DMC crystals are of Korean manufacture. They are not expensive but of a very good quality.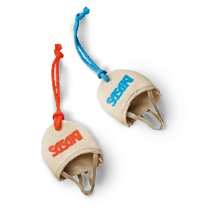 Miniature souvenirs look exactly like their real prototypes
舒适的排序的条件
除了单个订单,我们还提供集体和联合的
我们自己的定制讲习班
我们意识到订单的任何级别的复杂性和变化的感谢,以协调良好的工作,同时剪裁。
工作经验
According to our estimates, we have sewn about 56 160 unique leotards and dresses for 13 years of work.
低价格
We offer reasonable prices for two reasons. First, we manufacture products ourselves. Second, we take into account Ruble's exchange rate to foreign currency..
Teresa:
December 1, 2015 Hello, Jennifer! We received your leotard and as you can see from our daughter's big smile, she loves it!! Her coach, teammates, and we (her parents) love it too!! It is truly beautiful!! RG leotards has very talented artists designing and sewing the leotards. We really appreciate your wonderful service and all your help!! Many blessings to you, your family, and all the RG Leotards family during this holiday season and in the New Year!
See more happy customers...
分享你的故事
"I Know That I Will Hold Up In Competition".